How Does Your Current Computer Guy Stack Up?
If your computer support company does not score a "YES" on every point,  you could be paying for substandard support. Take this quiz to find out!
Do they respond to emergencies in 30 mins or less?
Are they easy to reach when you need them for non-emergencies?
Do they offer ongoing maintenance to keep your systems running smooth?
Do they proactively offer new ways to improve your network's performance?
Do they provide detailed invoices that clearly explain what you are paying for?
Do they complete projects on time and under budget?
Do they follow up on your support requests promptly?
Do they offer a guarantee on their services?
Do they arrive on time and dress professionally?
Do they have a team of technicians working with you and not just assigned to one technician?
Do their technicians maintain current vendor certifications and participate in ongoing training?
Do they give you their full attention rather than seeming constantly rushed?
Are they adamant about backing up your network and having a disaster recovery plan in place?
Do they offer to meet with you regularly to review your business plans, network status, and own performance?
Do they provide frequent updates, status reports and follow-ups so you don't have to manage them?
Do they offer flat-rate or fixed-fee project quotes, rather than giving themselves a wide-open playing field?
Do they focus on your needs rather than taking calls from other clients while working on your network?
Do they answer their phone LIVE and respond to emergencies promptly?
Do they LISTEN to your needs?
Do their projects always get done according to their time and price estimates?
Are they PROACTIVE or REACTIVE to network issues?
Stop Paying for Sub-Standard Support Today!
As a prospective client, we'll give you 2 FREE hours of network support to prove that we can do a better job at solving your technology headaches than your current computer-support guy.
For FREE, we will provide the following services:
Check your network's current security against hacker attacks, theft, worms, and viruses.
Check your data back-up systems to ensure they are working properly and accurately backing up all the critical files and information you NEVER want to lose.
Perform a quick network "tune-up" to make programs and files load faster.
Discuss a project or upgrade you are considering or give you a second opinion on a quote you have received.
Provide and discuss in details a Report of Findings and Recommendations based on our assessment.
Answer ANY questions you may have about your network.
Discuss your future needs and how to integrate IT seamlessly to GROW your business.
To Claim Your Free Support,
Complete The Form On This Page
Or Call Us At 714-881-8000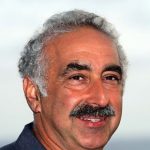 "Extremely Reliable, Knowledgeable and Responsive"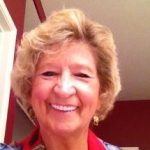 "Paved The Way To A New World"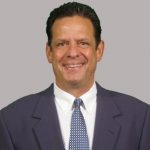 "CRTG Is Now Our Trusted IT Partner"